Why knowing who is driving is important
If many people are driving the same vehicle in your organization, you know how many issues it arises. Without a definite Driver Identification procedure understanding of who was driving can be brain-teasing. Managers of large fleets often unable to say who was on duty on particular date to calculate salaries or investigate traffic accidents.
Max GPS Track offers Driver Identification feature that solves all the issues listed above. Let's figure it out how.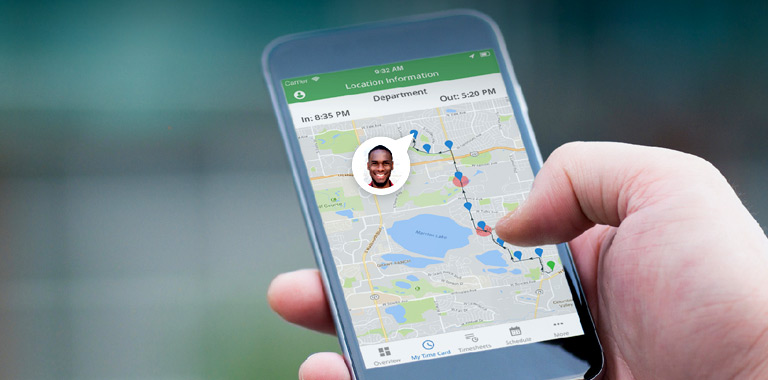 Tags for drivers
Depending on the equipment drivers can use NFC, RFID, Bluetooth or similar tags. Each tag has a unique identifier (e.g. number) and all you need is to set in the system what ID correspond to each driver. You can enter this data manually or upload it from a file.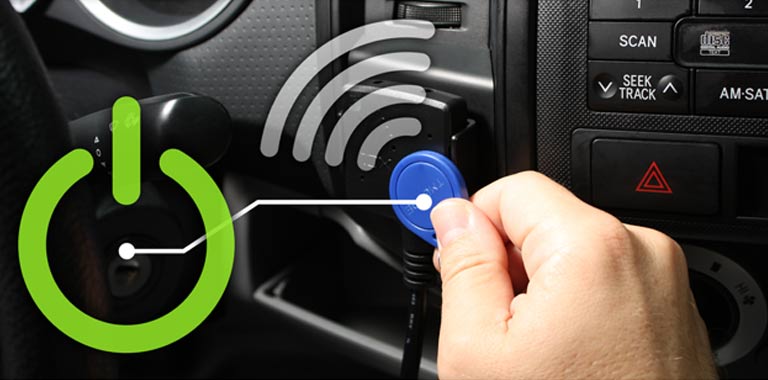 After the list of drivers is ready to use, there are two ways to assign the driver to the vehicle:
Automatic driver identification. As the driver attaches the tag to the reader, the system identifies him automatically. Furthermore, you can make it necessary to touch the reader with e-key to start the engine. Manual identification. Dispatcher can assign the driver to the vehicle manually in Web-interface. As you might guess it does not require to utilize driver tags at all. This is still a good method when driver's shifts are full-day long.
See who is driving online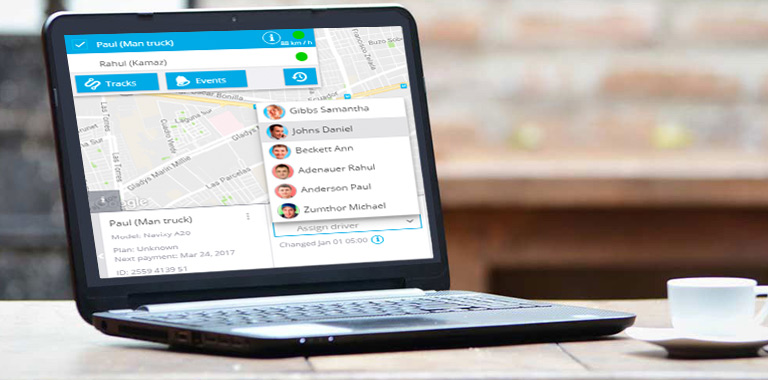 A dispatcher can see who is driving currently in the web interface, in the 'Driver ID' widget. If you use Max GPS Track Monitor mobile app, there is also a similar widget in the tracked vehicle's details. You can also switch drivers from there, e.g. select a new driver when he starts his shift.
In case you need to receive alerts about the driver change, set up the appropriate rule in 'Rules and Notification' application. There are multiple ways to get notified: by push, SMS, Email or just with on-screen notification in your browser.
Get shifts reports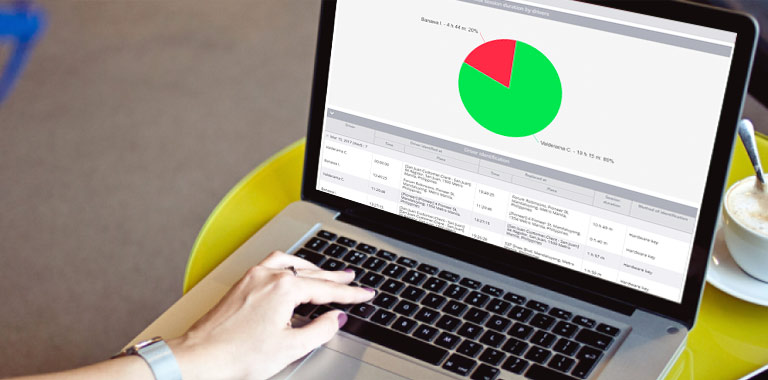 Automated reporting allows you to see when the driver gets behind the wheel and when he finishes. Go to 'Reports' application and choose "Driver shift change" report. Select the date and time range and the list of vehicles you are interested in - to view working hours, mileage travelled, shift start/end time and many more. A number of report options allow you to modify the output, e.g. group data by drivers in "Trips" report.
The bottom line
With the Driver Identification feature offered by Max GPS Track you can track both the corporate vehicles and the drivers together. Get a driver-focused data to see a complete picture of fleet and team productivity. Eliminate risks related to uncertainty about who was driving. Protect your company from the violation of the regulatory requirements concerning the driver's working time and avoid unauthorized access to your vehicles.